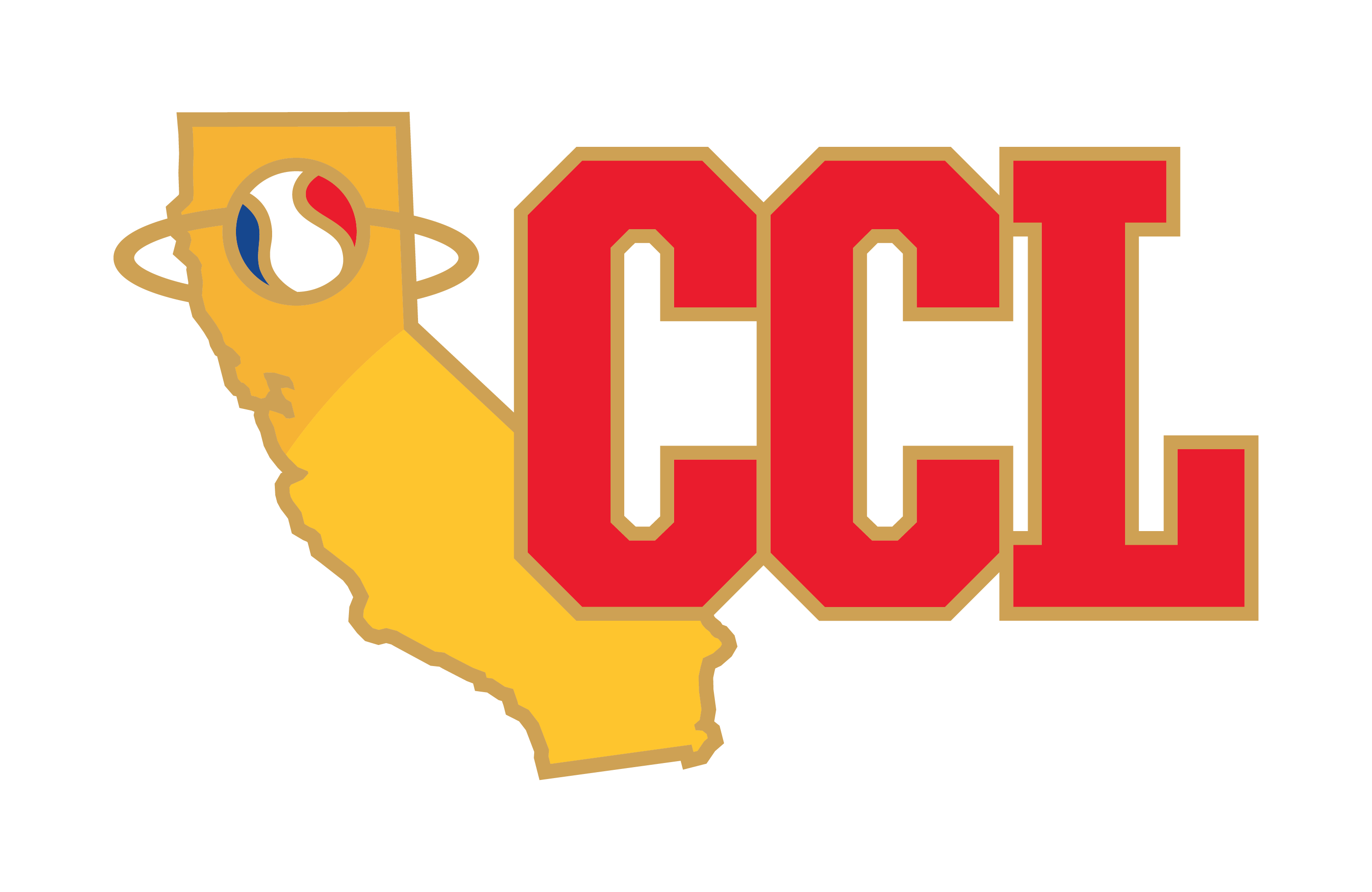 By CCL Reporters Sean Brennan, Sam Nute, and Dylan Wickman
(LOS ANGELES, CA) – The 2023 NCAA Super Regionals wrapped up with multiple CCL alumni putting on impressive performances. Now, with the beginning of the 2023 NCAA College World Series, the premier event in college baseball has arrived. The CCL has 27 current players or alumni competing on four of eight teams that are battling it out in Omaha. Check out standout performers from the Super Regionals and a complete list of the CCL members competing to win college baseball's most coveted prize. 
CCL IMPACT PERFORMERS // 2023 NCAA SUPER REGIONALS


Blake Burke (Tennessee, Prune Packers Alumni)

Facing elimination in Game 2 of Tennessee's Super Regional against Southern Mississippi, Prune Packers alumni Blake Burke smashed a mammoth 479-foot two-run home run to cut the Southern Miss lead to 4-3. Burke and Tennessee would go on to win Game 2 and then Game 3, moving on to Omaha.
Drew Cowley (Oregon, Saints Alumni)


Saints alumni Drew Cowley lined an RBI-single into right field to walk off Game 1 of Oregon's Super Regional. Across all three games, Cowley went 4-for-12 with 3 RBI, recording a hit in each game.
Drew Smith (Oregon, Current Oak)


Going 5-for-14 with three RBI, Oaks alumni Drew Smith was a big contributor in Oregon's three-game set against Oral Roberts. In Game 1, Smith hit a solo home run to cut the Oral Roberts lead to two, helping Oregon to go on and win the game.

Drew Stahl (Oral Roberts, Potters Alumni)


Potters alumni and Oral Roberts infielder Drew Stahl's big moment came during a must-win Game 2 of the Eugene Super Regional. With the Golden Eagles facing a 1-0 deficit with the bases loaded in the second inning, Stahl knocked a two-RBI single into right, putting the ORU ahead by one. Stahl would finish the three-game series going 4-for-10, helping Oral Roberts clinch a spot in Omaha.
Eddie Park (Stanford, Potters Alumni)


As the leadoff hitter for Stanford, Potters alumni Eddie Park notched a hit in all three games of the Super Regional against Texas, going 5-for-13 with 2 RBI. Park notched a hit in every game of the Regional and Super Regionals and is looking to continue his hitting streak in the CWS.
Jack O'Dowd (Texas, Foresters Alumni)


Trailing Stanford 3-0 in a decisive Game 3, Foresters alumni Jack O'Dowd laced a bases-loaded double to tie the game up at 3-3. O'Dowd would finish Super Regional going 3-for-11 with 3 RBI and two doubles

.
Jake McMurray (Oral Roberts, Saints Alumni)


Oral Roberts infielder Jake McMurray continued his productive 2023 NCAA tournament in a big way during the Eugene Super Regional, batting .500 and contributing six RBI in three games against Oregon. During the series finale, McMurray went 4-for-5 and drove in two runs to send his hometown school to the College World Series.
Eric Kennedy (Texas, Foresters Alumni)


Totaling seven hits and two RBI in 13 at-bats, Foresters alumni Eric Kennedy was a regular contributor over Texas' three Super Regional contests. With the Longhorns down 2-0 in the fifth inning of Game 1, Kennedy tied the score with a two-run shot into right field. Texas would go on to win the opening game 7-5.
Sam Stoutenborough (TCU, Prune Packers Alumni)
With TCU in need of one more victory to win the Fort Worth Super Regional and punch its ticket to Omaha, Prune Packers alumni Sam Stoutenborough instantly set the tone, keeping Indiana State's lineup at bay in a strong 5.1-inning start. While he conceded three earned runs, the right-hander posted four scoreless frames, struck out two and earned the win, improving his overall record to 5-0 this season.
CCL IMPACT PLAYERS TO WATCH // 2023 COLLEGE WORLD SERIES
Stanford

Temo Becerra, Potters Alumni, INF

Jaden Bruno, Current Potter, RHP

Ryan Bruno, Potters Alumni, RHP

Nick Dugan, Potters Alumni, RHP

Trevor Haskins, Potters Alumni, IF

Luke Lavin, Current Potter, C

Cort MacDonald, Potters Alumni, OF

Toran O'Harran, Current Potter, RHP

Eddie Park, Potters Alumni, OF

Jake Sapien, Potters Alumni, UTL

Ty Uber, Potters Alumni, RHP

TCU

Murphy Brooks, Current Saint, RHP

Chase Hoover, Current Forester, LHP

Anthony Silva, Current Forester, INF

Tennessee

Andrew Behnke, Current Prune Packer, RHP

Kyle Booker, Riptide Alumni, OF

Blake Burke, Packers Alumni, INF

Reese Chapman, Current Riptide, OF

Hunter Ensley, Foresters Alumni, OF

Hollis Fanning, Crawdads Alumni, RHP

Jake Kendro, Current Forester, INF

AJ Russell, Current Prune Packer, RHP

Charlie Taylor, Riptide Alumni, C

Kavares Tears, Crawdads Alumni, OF

Oral Roberts

Jake McMurray, Saints Alumni, INF

Drew Stahl, Potters Alumni, INF

Jacob Widener, Saints Alumni, LHP
By CCL Reporters Sean Brennan, Sam Nute, and Dylan Wickman
(LOS ANGELES, CA) – The California Collegiate League is heavily represented as the race heats up for the Division I National Championship and a trip to Omaha at the College World Series. Fifty-seven current and former CCL players are on nine teams competing in the 2023 NCAA Super Regionals. Many have left their mark on the postseason, putting together standout performances that helped propel their squad into the tournament's second week.
Listed below are select CCL players that made significant impacts in the NCAA Regional Round. Following is the total list of current and former players that will be competing in the 2023 NCAA Super Regionals. 
CCL IMPACT PERFORMERS // 2023 NCAA REGIONALS


Nolan McCarthy (Kentucky, Potters)


In four games started for Kentucky, Lincoln Potters' alum Nolan McCarthy hit a home run in back-to-back games against West Virginia and Indiana, tallying five RBI in six games.

 

Jared Thomas (Texas, Foresters)

In three games played in the Miami Regional, Santa Barbara Foresters alum Jared Thomas batted .333 with four hits and two doubles, tallying a hit and a run in all three games played. He was consistently impactful, having at least a hit and a run in all three Regional games.

 

Jake McMurray (Oral Roberts, Saints)

During an offensive shootout against Washington, Arroyo Seco Saints alum Jake McMurray played an instrumental role in keeping Oral Roberts' 21-game winning streak intact. The senior infielder contributed four hits and two RBI in a 15-12 victory.

 

Sam Stoutenborough (TCU, Prune Packers)

In the clinching game of the Fayetteville Regional, Healdsburg Prune Packers alum Sam Stoutenborough got the start in front of the raucous Arkansas faithful. In six innings pitched, Stoutenborough struck out five as TCU crushed the Razorbacks 20-5 en route to the Super Regionals.

 

Eddie Park (Stanford, Potters)

Leading off for Stanford, Lincoln Potters alum Eddie Park batted .409 (9-for-22) including a home run to lead off the Stanford Regional in Game No. 1 against San Jose State. Park's performance earned him a position on the All-Stanford Regional Team.

 

Dylan Campbell (Texas, Foresters)

Santa Barbara Foresters alumn Dylan Campbell played well throughout Regionals for Texas, batting .417 while tallying five hits, two runs and six RBI. He had a two-run homer that helped the Longhorns secure a 4-1 win over Miami.

 

Drew Cowley (Oregon, Saints)

Arroyo Seco Saints alum Drew Cowley proved to be a major contributor to Oregon's sweep in the Nashville Regional, going 6-for-15 with six RBI. Cowley helped the Ducks to an 11-2 Regional-clinching victory over Xavier with a three-run shot.

 

Nick Dugan (Stanford, Potters) Just a freshman for the Cardinal, Lincoln Potters alum Nick Dugan threw 7.1 innings while Stanford battled elimination against Cal State Fullerton and Texas A&M. In his outing against the Aggies, Dugan struck out six in 3.2 innings while walking just one and allowing zero runs.


Raider Tello (Iowa, Saints) The redshirt sophomore infielder went 8-for-18 (.444) at the plate and followed up with 10 putouts (1.000) in the field in four Regional games for the Hawkeyes against North Carolina and Indiana State.
CCL IMPACT PLAYERS TO WATCH // 2023 NCAA SUPER REGIONALS

Alabama

Kentucky

Reuben Church, Potters, INF 

Patrick Herrera, Potters, INF 

Nolan McCarthy, Potters, OF 

Grant Smith, Oaks, INF 

Chase Stanke, Potters, C 


Oral Roberts
Oregon

Anson Aroz, Oaks, C

Jack Brooks, Oaks, UTL

Drew Cowley, Saints, INF

Tyler Ganus, Oaks, UTL

Daniel Garate, Riptide, INF

Gavin Grant, Oaks, INF

Dominic Hellman, Foresters, INF

Dylan McShane, Mudcats, RHP

Chase Meggers, Saints, C
Drew Smith, Oaks, INF


South Carolina

Nick Proctor, Crawdads, RHP


Stanford

Temo Becerra, Potters, INF

Ryan Bruno, Potters, RHP

Nick Dugan, Potters, RHP

Trevor Haskins, Potters, IF

Luke Lavin, Potters, C

Cort MacDonald, Potters, OF

 

Toran O'harran, Potters, RHP

Eddie Park, Potters, OF

Jake Sapien, Potters, UTL

Ty Uber, Potters, RHP


TCU
Tennessee

Andrew Behnke, Packers, RHP

Blake Burke, Packers, INF

Reese Chapman, Riptide, OF

Hunter Ensley, Foresters, OF

Hollis Fanning, Crawdads, RHP

Jake Kendro, Foresters, INF

AJ Russell, Packers, RHP

Christian Scott, Saints, OF
Kavares Tears, Crawdads, OF


Texas

Max Belyeu, Foresters, OF 

Dylan Campbell, Foresters, INF 

Cam Constantine, Blues, UTL 

Jayden Duplainter, Prune Packers, INF 

Jalin Flores, Foresters, INF 

Rylan Galvan, Foresters, C 

Pierce George, Packers, RHP

Luke Harrison, Foresters, LHP 

Eric Kennedy, Foresters, OF

Jack O'Dowd, Foresters, INF   

Cade O'Hara, Blues, INF 

Kimble Schuessler, Prune Packers, C 

David Shaw, Foresters, LHP 

Jared Thomas, Foresters, INF
By CCL Reporter Sean Brennan
(IRVINE, CA) – If there's one word that defines Connor Spencer's career in baseball, it's offense. A seemingly natural ability to bring the best out of lineups he oversees has helped him quickly ascend the collegiate baseball coaching ranks, as he was named the sixth manager in Orange County Riptide history.
Spencer's immediate success with an offensive-minded approach makes sense considering what he achieved as a player. The Orange County native enjoyed a decorated college career at UC Irvine, winning the Big West Conference batting title in 2013 with a .373 average. As a junior, Spencer was a driving force throughout the Anteaters' historic 2014 season that concluded in Omaha at the College World Series, a journey that he won't soon forget.
"For me, it was definitely our playoff run in 2014," Spencer said of his greatest playing memory. "Going to No. 1 in the country, Oregon State – Michael Conforto's Oregon State – knocking them off, then going to Oklahoma State, knocking them off to go to the College World Series. That was definitely the most memorable moment I had [in my career], I still get together with the guys, we still talk about that."
Spencer's ample contributions in Irvine didn't go unnoticed, as he was taken by the New York Yankees in the eighth round of the 2014 MLB Draft. While the competition he faced daily intensified, he didn't need much time to adjust – not even close to a full year. In his inaugural season of professional baseball, Spencer became the first minor leaguer in Yankees' history to earn a minor league batting title, boasting a .364 average in the New York-Penn League in 2014.
The two-time all-star ended his professional career after four years to become a national scouting coordinator for Perfect Game. Spencer would evaluate some of the country's best college and high school talent. Almost immediately, any doubts he had about being suited for off-field scouting, instructional, and coaching roles were eliminated.
Spencer returned to the diamond in 2021 to coach his alma mater, Tesoro High School, and then the Arroyo Seco Saints of the California Collegiate League (CCL). There, he oversaw the Saints' offense resulting in a semifinal appearance in the 2021 CCL State Championship. Being a native of the OC, Spencer chose to stay closer to home the following summer and manage the Orange County Riptide's offense and infield. He continued to display his knack for winning in the CCL, coaching in a semifinal game for the second straight year.
In September 2022, Cal State Fullerton Head Coach Jason Dietrich named Spencer the Titans' director of player development.
"I really didn't know if I was going to be a good coach, what I thought I was going to bring as a coach," Spencer said. "And it kind of just fit like a glove, it felt really natural. I kind of felt like I had been doing it for a long time as soon as I was doing it, because of all the years that I played … it all just flowed nicely."
Spencer used lessons he learned from playing under legendary USC and UCI skipper Mike Gillespie to shape his coaching philosophy – a bullish mindset that emphasizes offense, the area of baseball he knows best.
"I'm far more offensive-minded, I enjoy running offenses," Spencer said. "To be honest with you, the kind of style that I run after playing for Mike Gillespie is, I'm someone [who] is very aggressive. I like to put the pedal to the metal, and I like to expose defenses a lot. When I smell blood, I'm going to try and get everything out of my offense that I possibly can."
But Spencer's impact in 2022 went beyond contributing to positive results on the scoreboard.
As fast-paced and competitive as he is during games, Spencer is known for his laid-back demeanor and never losing sight of summer baseball's paramount objective: slowing the game down, sharpening players' baseball IQ and sending them back to school with an improved skill set. Most importantly, he hasn't forgotten what it means to be a college athlete and put significant effort into developing relationships with his players – seven of which will return to Irvine for the 2023 campaign.
These efforts ultimately paid off, as many members of last year's squad supported Spencer becoming the team's next head skipper. Riptide General Manager Moe Geoghegan agreed, promoting him to manager for the 2023 season this past November.
"[Connor] is a player's coach," Geoghegan said. "The biggest key for him is becoming a head guy and maintaining that player-coach relationship he had as an assistant … I do think he's currently a perfect fit for summer ball because I think he has an understanding of what the current players need … And the players that played last year that are returning, the reason they're returning is because they liked playing for him."
The jump from assistant to head coach isn't a small one, but Spencer will come back to the Riptide with increased experience. His No. 1 goal remains to build upon the culture he established last season, which begins with assembling a supporting staff that compliments the identity he wants his organization to bear.
Spencer is retaining multiple coaches from last year's squad and feels that this season's staff will provide a perfect mix of insight and relatability.
"We have a staff that I'm very excited about," Spencer said. "It's a staff that has a lot of experience, a lot of playing experience and a lot of savvy. And it's something that I think players don't necessarily get on other teams around the country, a bunch of coaches that have been there, done that [and] know exactly where they're coming from.
"I'm excited about that…and I think I have a staff assembled that's right on that line. We're able to relate with the players, yet we'll still be able to get everything that we possibly can out of them."
Going into every season, it's unclear how each CCL team will fare on the field. There are many variables throughout the summer, ranging from a group meshing together to the number of injuries sustained down the stretch of the spring college season. Bringing in an experienced coaching staff – led by Spencer – makes Geoghegan optimistic that a player-focused culture will yield on-the-field results.
"You want [the summer] to be a little bit looser than the college season," Geoghegan said. "I think it's important that you have a coach that provides a fun atmosphere for the players, where there's less pressure. We emphasize winning, but we can't make that the only goal for these guys. We have to provide a place where they like their coaches, they want to come out, they want to work [and] they want to get better."
If history is any indication of the future, the Riptide are in good hands with Spencer leading the way.
By CCL Reporter Sam Nute
(WALNUT CREEK, CA) – The Walnut Creek Crawdads follow a similar structure to most sports organizations. Longtime owner, general manager, and head coach Brant Cummings runs the day-to-day operations, recruiting players to Northern California, overseeing administration and finances, and coaching his squad through games and training sessions.
Cummings is a baseball guy through and through, dedicating his entire life to the game—and it shows. Cumming was named 2022 General Manager of the Year by his California Collegiate League peers.
Delegating and recognizing up-and-coming talent are important tasks in running any organization.
This year, Walnut Creek's GM role is occupied by someone fans might not expect. Twenty-year-old Austin Ota is a journalism major at the University of Oregon and spent the 2022 season as the Crawdads' play-by-play broadcaster and marketing manager.
"Walnut Creek is about an hour away…," Ota, a San Jose native, said. "I reached out, and I pretty much got the [broadcasting] job right away which was really, really cool to have that job security for a summer as a freshman…" Ota loved the work he did with the team, and he saw the love and care Cummings was putting into all the work he did for the Crawdads.
Ota wanted very much to come back for another year and asked Cummings if he needed help. Cummings offered Ota the job of hiring all the Crawdads' interns for the summer, and Ota attacked the opportunity.
The job has turned into much more than that.
"I started the intern hiring process in about October and then had them pretty much finalized by January," Ota said. "Then, over the last couple of months, it's kind of just grown to me and Brant talking pretty much every day either on the phone or over text. He's asked me to…find players and set up sponsorship contracts…"
Trusting a sophomore in college to help find players, organize sponsorship deals, and oversee marketing is a bold move that other owners might not take, but Cummings saw something in Ota that he doesn't see in a lot of people very often. Cummings referenced Hall of Fame manager Tony La Russa.
"Tony La Russa said this many years ago when he was in St. Louis as the skipper," Cummins said. "He said, 'You want to have people that care. When you lose, they're not giddy about it. When you win, they're happy, and they're pleased with the success.
"If I were to describe how Austin feels about our organization, he loves it. He loves the team, and he wants to see us win on the field as well as off the field. And there aren't a lot of people in this business that feel that way about any of these teams. There are some people that will take positions…It's just a resume builder. It's rare to find someone who cares about the team as much as he did…It's rare to find someone who cares about the team as much as he did."
The care and love that Cummings showed for the Crawdads leaked over to Ota, who, with his new promotion, led to an increase in the amount of time Cummings and Ota communicated. The pair have developed a strong working relationship.
"We had a call at the end of last season where we just sat and talked for like an hour about what we wanted from this, what I thought could be better…," Ota said. "Since then, he's just become like a father figure, like a mentor to me. I feel like I can call him any time of the day; he'll text me any time of the day and either check on me and how I'm doing personally or ask me things about the team. He celebrates all the little things like they're the biggest thing in the world, which is really important to me."
This summer could be a breakout year for Walnut Creek. Crawdads' fans can expect to see some familiar faces returning for the 2023 season. Texas Tech infielder and 2022 CCL Showcase Game participant, Ryan Brome, is returning to build off his highly successful 2022 campaign. In 39 games with the Crawdads last season, Brome had a .363 average walking 28 times.
Joining Brome on the infield is St. Mary's junior and 2022 CCL All-League selection, Ryan Ellis. Like Brome, Ellis had an outstanding 2022 summer with the Crawdads, hitting .356 with four home runs and 15 doubles.
Perhaps the Crawdads' most exciting addition for the 2023 season is University of Nebraska reliever, Corbin Hawkins. In 38.1 innings with the Big Red so far this year, Hawkins has struck out 30 to the tune of a 2.35 ERA and has not allowed a single home run.
"We're getting these guys that I think are proven hitters [too]," Ota said. "I think we're going to be really, really good this year. I'm very excited for what the Crawdads are going to do."
With a mix of returning talent and new blood, the Crawdads are looking to improve on a second-place finish in the North Division and a 2022 CCL State Championship appearance.
Cummings, Ota, and the rest of the Crawdads' organization could see push for even more in 2023.
By CCL Reporter Sean Brennan
(THOUSAND OAKS, CA) – The 2022 California Collegiate League summer was one to remember for the Conejo Oaks. During his twelfth year at the helm, manager Dave Soliz led his team to a 20-14 conference mark – its best since a 2018 season that concluded with Conejo claiming its first league title – and clinched the No. 1 overall seed in the 2022 CCL State Championship tournament.
And this success wasn't limited to the regular season. The Oaks showed they were deserving of the top seed, making it all the way to the final game before falling just short of their second championship in franchise history.
As is the case with any dominant team, there are many factors that went into Conejo's winning ways in 2022. But for General Manager Rebecca Willson, a key force that fueled the Oaks' success is the sense of family among the players; a collective bond that only strengthened as the season progressed.
"I think we had … overall a great group of guys," Wilson said. "You never know what you're going to get when you have players come in that have never played with each other before… There can always be mishaps or differences of opinions, but for the most part, I think the players meshed really well. That showed on the field."
Perhaps the most apparent benefit of the camaraderie in the Conejo dugout – aside from earning the third-most conference victories in the entire league – is everyone's attitude on the diamond. While summer baseball is centered around played development, the Oaks also fostered a fun, easy going atmosphere that helped keep morale high throughout the summer sprint that is the CCL season.
Conejo's sustained prowess last year can also be attributed to coaching, which is not only a major time commitment during the summer, but a responsibility requiring year-round involvement. In short, being the Oaks head skipper goes far beyond instructing his team for a two-plus month campaign.
Quote about recruiting – follow-up with Rebecca.
In addition to recruiting, Soliz is tasked with creating relationships with colleges. The proof is in the progress – players returning to their schools improved is the best way to build a strong reputation. And this year's incoming squad is highly reflective of the pipelines Conejo has established over the years.
Given the positive overall experience last summer, it should come as no surprise that ten players are coming back to Thousand Oaks for another go-around. One of these returners is infielder Zach Daudet (Regis), who had the CCL's fourth-highest batting average in 2022. Because Daudet improved while playing under Soliz, he isn't coming back alone, as he'll be accompanied by two additional members of Regis Baseball. This is only one example – the Oaks are welcoming multiple players from the likes of Oregon, Hawaii and Grand Canyon.
But how can schools be sure that each player they send will get better? For the Oaks, the answer is simple. While on-the-field results are important, development matters most, meaning everyone on the roster is guaranteed to get in-game reps throughout the summer.
"At the end of the day, you want to win," Willson said. "Whether it's baseball or any sport, you're going to put your best players out there. But you have to think this is summer baseball … [The players] are here to get more at-bats, they're here to get more playing time. Yes, there are some players that get more playing time than others. But coach Soliz does a fantastic job of making sure that everyone plays."
It also helps that Conejo's players have the opportunity to learn from a professional baseball icon: former Major League Baseball catcher and manager Mike Scioscia. The three-time World Series Champion founded the Oaks in 2004 along with Amateur Baseball Development Group (ABDG), a nonprofit which aims to expose young athletes in Southern California to baseball. While he isn't in the dugout during every game, Scioscia is heavily involved with his team – as he is in contact with Soliz on a daily basis and is always willing to help players during practices.
"First, he's the greatest guy, he's so present," Willson said. "He's fully committed … He shows up when he can and is there working the guys, and you can see a shift in the players when he's there … They're really soaking it in as much as they can. He's not just there to be like, 'I'm here.' He works with the guys, he's out there."
Between strong relationships with college baseball programs, a player-friendly environment and heavy emphasis on development, it's easy to understand why the Oaks have achieved great success during their time in the CCL. There's no telling where Conejo will finish in the standings this time around, but it's likely another tight bond will be formed between the players – just as it was last year.
"The players loved being around each other," Wilson said. "Whether it was their first-time meeting, they're lifelong friends now … Some of them didn't want to say goodbye … I definitely know some of them wanted to stay as long as they could."
By CCL Reporter Sam Nute
(SAN LUIS OBISPO, CA) – As a founding member of the California Collegiate League, and celebrating 76 years as an organization, the San Luis Obispo Blues have had thousands of players sport the iconic "SLO" baseball cap.
When the team was founded in 1946 by Manager Sandy Leguina, he assembled a group of World War II veterans coming home to San Luis Obispo who wanted to play baseball. He added a few younger players and began the season playing against semi-pro and town teams from throughout California. Fast forward nearly 45 years, the club continued to recruit players from the Central Coast, but as they began winning and playing more and more difficult competition in the CCL, the Blues needed to expand their recruiting circle. As their reach expanded across the country, the Blues began to reach out to the surrounding San Luis Obispo community for potential host families.
Host families play an important role for many CCL teams. Top-tier talent comes from across the country, so teams provide housing in the form of local families. When the Stowe family bought the team in 2014, the staff member responsible for organizing host families tragically lost her husband and could no longer help the team.
Blues General Manager, Adam Stowe, turned to someone he could trust for this important work.
"The lady who was helping us lost her husband," Adam's Mother and Blues co-owner Marianne Stowe said. "Adam said she would no longer be able to do the job after her husband passed, so he asked me if I would do it for a year…that was nine years ago."
The Stowes have made a family business out of the Blues, with each taking a little piece as their own. Adam has taken over as the manager and in Marianne's words, does "a thousand things." Marianne's husband and co-owner, Keith, handles promotions, and Marianne has taken over the host family coordinator position, improving the program year after year.
"When my family took over, I needed somebody that I could count on 100%, all the time," Adam said. "My…mother volunteered for the gig, thinking she was only going to do it for a year or two. I believe this is our ninth. And I keep telling her she's probably the best host family coordinator in the country because she's the only dedicated one."
'Dedicated' might be an understatement for the level of organization Marianne has used for the Blues' host family system. The process requires vetting on both the player side and the family side. Marianne sends out an initial questionnaire to the players asking what their preferences are.
She trusts that her son is able to find good players and people, but the Blues questionnaire will ask if the player has special allergies or has a specific teammate, they would like to be housemates with, among a variety of other inquiries.
On the family side, Marianne is significantly more involved. She takes it upon herself to drive to each house in order to interview the families and inspect each house, making sure that each family meets the Blues' requirements.
"If a new family comes in that we haven't had as a host family before, I do go to the homes," Marianne said. "We ask that each player has their own bedroom. They don't have to have their own bathrooms, but at least they have easy access to bathroom and kitchen privileges."
The inspection only happens if a new family comes in, but since families keep coming back and becoming hosts year after year. Much of the reason that families decide to come back has to do with the unique host family community that the Blues create. Families are compensated along with being provided season passes and VIP parking at Blues' home games.
It isn't the money that keeps them coming back, though.
"Most of [the host families] are big baseball fans in general," Marianne said. The host families, we have some gatherings. I can't say it's a club, but it is a group of people who enjoy one another, and we have two gatherings. We have a pizza gathering at the initial opening of the season. Then we have a host family barbecue at the end of the season.
"It gives them a chance to get to know one another, and because quite a few of them are repeating, they get to see the people again."
Marianne has brought together this community of host families together under the Blues' umbrella. She has created so many relationships throughout the SLO area. Those relationships became even more important when Marianne was diagnosed with cancer in 2022. Due to her treatment, Marianne was unable to do many duties she usually was accustomed to when organizing host families for the season.
This year is the first season that Marianne has created a 'Host Family Committee' tasked with all of her usual duties, recruiting three of the host family moms. One is the contact for all the players, one is the contact for all the host families, and the other organizes the special host family barbeque and pizza gathering.
"Those are my three people," Marianne said. "They have been host families for a number of years, so they know how to do it. They've got better computer skills and are 40 years younger than me. So, it's great."
Approaching 80 years young, Marianne's time in the field could be coming to an end sometime soon. Whenever she does finally decide to hang it up, there is a special community ready to take over, all built by Marianne herself.
"They're almost all positive, and all negative experiences get taken care of pretty quickly," Adam said of his mom's work. "…I don't hear much, which means she's doing almost a perfect job. This is one of those things where you don't get a lot of credit when things go right. You'll hear about it when things go wrong, and I hear about it so infrequently. She's doing an amazing job."
For the Blues, clearly, it's about baseball, and so much more.
By CCL Reporter Sean Brennan
(COMPTON, CA) – Terry Jordan, better known as TJ, doesn't back down from any obstacles that stand in his way. Instead, he attacks them head-on.
This fearless mindset is why he moved nearly 400 miles from home to Los Angeles to pursue a sports management career. It's also what helped him become the General Manager of the California Collegiate League's MLB Academy Barons less than three years after receiving his bachelor's degree.
And for the 31-year-old, a dauntless way of thinking is nothing new.
"I feel like that's always been the case for me," Jordan said. "When people say something's impossible, I like to be 'let me see if I can do this.' I like that challenge, I feel like I've always had that."
The earliest examples of his determination are from playing sports as a youth – specifically basketball. Despite being on the smaller side for his age, the Phoenix, Ariz. native often elected to join the older kids' pickup games simply because it presented a bigger challenge. While his athletic days concluded after high school, Jordan knew his tenacious approach could apply to all walks of life.
"I always liked to challenge myself and my abilities against the older guys," Jordan recalled. "I guess that's where [my approach] transitioned from. I took that and instilled [it] into daily tasks and life in general."
Jordan attended Arizona State University, where he'd work towards a degree in sports management. During his senior year in 2020, he landed an internship with a city's recreation department. While the length of the internship was abbreviated due to the COVID-19 pandemic, Jordan benefitted from unique circumstances resulting in a heavy workload, a challenge he unsurprisingly welcomed with open arms.
"My supervisor…was going on maternity leave," Jordan said. "It pretty much turned my internship into taking over for her…"
An expanded role quickly provided Jordan a true taste of working in sports, as his extensive list of responsibilities ranged from human resources like interviewing and training staff to operations like managing scheduling and equipment.
He felt he'd gained enough experience from this rigorous internship to make a career out of sports management and naturally, when an opportunity in the CCL arose, Jordan didn't hesitate to pack his bags and head to the Golden State.
"I graduated from ASU, and I saw on Indeed that the Arroyo [Seco] Saints posted an internship," Jordan said. "So I applied, got it, and ended up making the move from Arizona to California, just with the money I saved up. Because I knew it was going to be an unpaid internship, but I've been wanting to move out [to the Los Angeles area] since I was a little kid. So I had the chance to do that and work in sports, which I'm really passionate about."
Jordan served as an operations intern for the Saints during the 2021 season, where his responsibilities included stadium operations, equipment management, and scoring games. Starting a career in a completely new city could be seen as daunting coming out of college, but not for Jordan, who pounced on the opportunity and became a dependable and well-respected member of the Saints' staff.
And above all, his contributions in Pasadena eventually opened new doors for him.
"Getting that opportunity with the Saints was a really big stepping stone for me," Jordan said. "That summer gave me so much experience and led to me seeing a post on LinkedIn for the [MLB Youth] Academy. It was as a baseball instructor role…"
Major League Baseball's Urban Youth Academy is a not-for-profit organization that aims to 'grow the game of baseball and softball while promoting diversity in all aspects of the game' and 'provide safe and organized recreational activities for youth.' The Academy was founded in Compton, Calif. in 2006 and has produced MLB talent such as Los Angeles Dodgers outfielder Trayce Thompson and New York Mets infielder Dominic Smith. Darrell Miller, the former catcher and outfielder for the California Angels, serves as Vice President of Facilities and Youth Development and oversees all day-to-day operations at the Academy.
The MLB Academy is also home to the Barons, one of the CCL's 11 collegiate summer baseball organizations which provides players valuable competitive and developmental experience.
"During my interview process, they told me I'd be able to help with the Barons in the same way I was with the Saints," Jordan said. "So that got me more experience with the press box setup, stats, and live scoring the games."
Jordan's tireless work paid off once again. Earlier this year, Jordan was named the Barons' General Manager when his predecessor accepted a role with the Chicago Cubs, leaving an opening for the position. Not surprisingly, the Academy felt Jordan was the most qualified and named him GM of the Barons in February.
And of course, the best part for Jordan is the fact that he now has an even tougher task ahead of him.
"I love challenging myself and accepting challenges from other people who want to see me succeed," Jordan said. "So I took that opportunity they gave me, and I'm just taking it full force, trying to give 110% and seeing where this opportunity can take me."
At first, Jordan's main goal was getting up to speed and gaining all the information necessary to operate a collegiate baseball program. He has quickly begun to assume all day-to-day responsibilities of the club.
Entering his first summer as the Barons' GM, Jordan's main objective is to make a positive impact on student-athletes. While baseball is what brings everyone at the Academy together, Jordan wants to help the organization and its players in every way possible.
"I want to show them I'm appreciative that they gave me the chance, I want to leave my mark," Jordan said. "Whether that be with Barons players, parents, staff, anyone…I've still got that mental ability that I can give to the guys… Off the field, on the field, whatever way I can help them be a success in life in general."
If history is any indication of what's to come, Jordan and the Barons' future is bright.
By CCL Reporter Sam Nute
(SONOMA, CA) – In their first season as part of the California Collegiate League, the Sonoma Stompers learned how to operate as a part of not just the CCL but Summer Baseball as a whole. 
Before joining the CCL, the Stompers spent six years in the Pacific Association of Professional Baseball Clubs as an Independent Club from 2014 to 2019. In their six seasons as part of the Pacific Association, the Stompers had a 287-168 record, appearing in the championship game an impressive five straight times from 2015-2019.
The team has featured former Major League stars such as Bill "Spaceman" Lee and Jose Conseco, who played with the team in 2014 and 2015, respectively. In 2016, the Stompers became the first coed professional baseball team since 1950 when they welcomed outfielder-pitcher Kelsie Whitmore, catcher Anna Kimbrell and pitcher Stacy Pigano to the team.
Whitmore and Kimbrell combined to form an all-woman battery with Kimbrell becoming just the third women to throw a pitch in a professional baseball game since 1950. All three women were huge contributors on the team's sole Pacific Association Championship in 2016.
Coming off of their fifth straight championship game appearance in 2019, the Stompers were rolling. However, as the COVID-19 pandemic hit the world, the Pacific Association suspended the 2020 and 2021 seasons, ending the Stompers' time with the league.
After a two-year forced hiatus, the Stompers were eager to get players back on the field for the fantastic Sonoma community and its many baseball fans.
"The City of Sonoma and the fans are what allow us to continue to do this," Stompers general manager Eddie Mora-Loera said. "It's a family-friendly entertainment that, when you come out to a game and walk into the stadium, you are two feet away from a potential big leaguer. It's just the significance of young kids and families being able to see these up-and-coming players as being role models."
Moving from an Independent professional league to a college summer league was an adjustment for the Stompers, who joined the CCL relatively late in the offseason cycle. Despite the rookie campaign, the Stompers took away some valuable lessons. The first being the size of their roster.
"The organization had similar viewpoints," Mora-Loera said. "We need to have more players because we were used to having a smaller roster, so we need to have more players."
During the 2022 season, the Stompers were surprised by the difficult grind the CCL had over its nearly 50-game season. Throughout the season, the Stompers saw 43 players appear for them at one point or another, but, due to a variety of reasons, they ended the season with only 33 guys dressed for the final game.
"When you're going through playing 48 games in two months, you're going to be sore," Mora-Loera said. "Hamstrings are going to feel a little tight. Every team in the state has a great staff in the event that something pulls or something like that, and you have to go through it."
The second lesson when adjusting from professional baseball to amateur baseball is that development is the main focus of a college league. The Stompers were able to retain their main coaching staff, led by head coach Zack Pace. In a league focused on development, the Stompers are equipped with coaches that have played at every level, including professional ball.
While adjusting to coaching college players was not much different from handling professionals, the Stompers' lack of a huge roster size forced them to play players more often than they had ever played before. CCL teams can play up to six times a week, and when college players are used to playing four times a week, getting them ramped up can be an issue.
"How are we going to develop these guys to understand what it feels like to play five, six times a week," Mora-Loera said about the challenges his coaches faced when making the switch. "If you've never experienced that before, you're not going to have that feeling. That's why they call it the grind. What we're working on is how to support these players and try and get them to pro ball."
Headed into the second season in the CCL, the Stompers have learned lessons from their 2022 campaign and have begun to apply them. The message to their players and fans is clear: The Stompers are here to develop guys to their full potential but don't forget winning is always a priority.

"We want to win," Mora-Loera said. "We want to win, and the guys that we bring on board to our team, we believe every single one of them will help us to win. So that's definitely a priority. The other aspect of it is we also understand that this is developmental. This is to help them make it to the show and make it to being drafted into affiliate ball, so it goes hand in hand."
By CCL Reporter Sean Brennan
(SANTA BARBARA, CA) – When it comes to on-the-field success in collegiate summer baseball, few teams have a richer past than the Santa Barbara Foresters.
The eye-popping list of accolades speaks for itself.
Since co-founding the CCL in the mid-90s alongside the San Luis Obispo Blues, Santa Barbara has amassed a 1,099–330 overall record and is near the top of the league's standings year in and year out. It didn't take long for the six-time CCL State Champion Foresters to also become regular invitees to the National Baseball Congress (NBC) World Series, a prestigious end-of-summer tournament comprised of collegiate baseball teams around the nation. Since 2006, the Foresters have reached 12 title games, winning ten times, the most by a single team in the NBC's 87-year history.
One of the key reasons behind the 'Sters' success is how the organization is run from the top down. Sitting in the driver's seat is Executive Director and Manager Bill Pintard, whose resumé is just as decorated as that of the team he's coached for 28 years. The former Los Angeles Angel and current New York Yankees' MLB scout has led Santa Barbara to 21 CCL titles while also securing 11 CCL Coach of the Year awards, seven NBC Coach of the Year honors and a spot in the NBC World Series Hall of Fame.
Pintard's work in the community resulted in him being selected as an Olympic torchbearer in 2000. He was named a "Local Hero" by the Santa Barbara Independent newspaper in 2003. Six years later, he received the prestigious Sparky Anderson Award from the Association of Professional Ballplayers for his continued contributions to baseball player development. Pintard is on the board of the Santa Barbara Athletic Round Table and became a member of its Hall of Fame in 2011. He also arranged the Foresters' two trips to Cuba to play the nation's top teams.
Above all, Pintard's decades of baseball experience allow him to connect with players and help them reach their potential. New York Mets outfielder Jaylin Davis, a member of the 2014 NBC World Series-winning Foresters team, continues to marvel at the coach's uncanny ability to elevate players' games.
"[Pintard] brought the best out of everybody," Davis said. "Some guys came out there that were having bad years, but they went out there and tore it up. He finds a way to get the best out of every player. And as a coach, that's unreal."
Despite being one of summer collegiate baseball's most storied organizations, the Foresters' end goal each season remains consistent with its counterparts – putting the players first and developing them in a professional environment. For Philadelphia Phillies pitcher Jon Duplantier, Davis' teammate and holder of the second-most single-season strikeouts in Foresters' history, Santa Barbara provided a taste of the big-league experience.
"First and foremost, [Pintard] and his staff set a precedent of treating us like men," Duplantier said. "I can play baseball and make it my job and start treating it like a job. That really started in Santa Barbara – coach Pintard treated us like professionals. Shoot, when I got there, I was 19 years old, turned 20 that summer, and I remember feeling like a professional. That's the way he handled us."
There's more to this approach, however, as treating athletes like professionals is only one part of the equation. Another integral part of Pintard's system is fostering a laid-back atmosphere revolving around giving players freedom on the field – a philosophy that often leads to improvement across the board.
"Our number one philosophy is to get our players better, to send them back to their [college] coaches a little bit better," Pintard said. "We also give them the freedom to play, to find out who they are as players. We don't call every single bunt, we don't call every pitch. We give them green lights to run."
Even with the level of success attached to the Foresters' name, Pintard's coaching staff embraces failure. Allowing athletes to polish weaker parts of their game has become the standard. If a player has speed but doesn't know how to steal bases, the Foresters will help them develop that skill… but only if the player wants to.
"When you're at practice in college, what coach says goes," Duplantier said. "With Santa Barbara, it was always a conversation… It was always respectful in that manner. Coach made it clear early on that he treats you like a pro,'We're going to treat you like adults, but we also have expectations… you need to respect those expectations."
Needless to say, being a collegiate summer baseball blueblood with a developmental-oriented approach comes with its rewards. For Santa Barbara, the big prize is the high-end talent they bring to California's Central Coast every summer. Over 50 current and former MLBers, including household names like St. Louis Cardinals pitcher Ryan Helsley and New York Mets and 2023 World Baseball Classic second baseman Jeff McNeill, have played under Pintard during their college years.
Even after players have been in the Big Leagues for a decade, they never forget the summers they had in Santa Barbara. Former Boston Red Sox first baseman and Los Angeles Dodgers hitting coach Aaron Bates' (2003-04) time with the Foresters will always hold a special place in his heart, and not just because of the memories made on the diamond.
A focal point within the Foresters' organization is hard work, even when it's being done outside of Pershing Park. In 1995, Pintard founded the Hugs for Cubs Foundation, which is dedicated to helping children battling cancer. Through the foundation, Foresters players participate in charity events throughout the season that only add to the overall experience.
"It was two of the greatest summers ever," Bates said. "It was pretty special because of all of the stuff [Pintard] does for the guys, and how hard he works for the kids. It was definitely a blessing that I got to do that."
In late February, Bates, Davis and Duplantier became the latest inductees into the Foresters' Hall of Fame, which was started in 2010. All three were extremely honored to become cemented in Foresters' history.
Even when players' careers with the 'Sters end, their relationship with the city and teammates does not. Duplantier and Davis, who won an NBC World Series side-by-side, are still friends to this day. Pintard has made the two-hour drive to Dodger Stadium to visit Bates, and still keeps in contact with alums across the country.
"You gravitate towards him as soon as you meet him," Davis said. "I still talk to him, like all the time. He calls me all the time and we'll sit there and talk for hours."
By CCL Reporter Sam Nute
(HEALDSBURG, CA) – When athletes are lacing their shoes up before the game begins, they are thinking about one thing: What can I do to help my team win? However, it is never quite that simple, as winning requires the perfect combination of skill, effort, and just a little bit of luck.
Winning in the California Collegiate League is even harder because teams are tasked with assembling a completely new roster every year. The 11 CCL teams must form their rosters and then the chemistry of that roster must be formed in the little time they have together before the two-plus month season begins.
Over the last two seasons, one team has risen above the others, claiming both previous two CCL State Championships. The Healdsburg Prune Packers have been the dominant team in the last two years of the CCL, winning 85 of their 102 games and the team dogpiling at the end of both seasons.
"Number one, it's built on the relationships that we have with the programs that place their players with us," Healdsburg head coach and general manager Joey Gomes said. "We've made some incredible relationships over the years. I think it starts with trust, trust the players are getting better. We try to return the players a little better than we got them. We are just a small piece to the players developmental pie, and we try like heck to get it right!"
Last year's championship roster bolstered players from some of those elite connections that Gomes was referring to. The Prune Packers had 13 players that came from a Power 5 baseball conference, including Tennessee, Texas Tech, and Texas. Coming into 2023, Healdsburg has brought in 17 Power 5 players, adding Ohio State, Alabama, and Arizona State to its already impressive list of schools.
"When it comes to the summer season, Healdsburg has everything a player would need to continue their development," Gomes said. "Including a staff that cares about preparation and winning. Max Shupe will get to the field for home games at 1 p.m. for pre-practice defensive work. Followed by early hitting at 2 p.m. with me and pitchers do their daily's with (Jared) Noonan. Then the team meets for the pre-game workout."
Getting to the field at the right time is one of the things that the Prune Packers preach to their players. Routine has become one of the Healdsburg trademarks. They will be in the right place at the right time at the same time every day.
Creating that routine is something that Gomes takes pride in. The Prune Packers have partnered with two gyms in Healdsburg that give their players full access to all the weightlifting equipment that they need. Before every road game, Gomes and Shupe will bring players to their indoor hitting facility in Santa Rosa, hitting up to three times and then taking vans over to the game.
With so many games to play in so few days, off days are few and far between, but Gomes and his staff try to give his players as much time for recovery as possible. Every Monday is deemed as an off day for the Prune Packers, but that doesn't mean that they are used to just sitting around.
"Monday means they go to gym," Gomes said. "They use the sauna, and hot tub, get in the cold tub, and swim some of the lactic acids away. They just lay out a foam roller all day and get ready to go again. We call them recovery days, not off days."
This routine has become the base of everything Gomes and the Prune Packers do.
"It really goes into the preparation and the routines that we have every day," Gomes said. "The game is the bonus. It's the work that we do before the game that is the real testament."
The Prune Packers have done a lot of winning, especially over the last two years. Adding that drive to win to the already fantastic recruiting, and the routine that the Prune Packers take pride in becomes not just a routine of work, but a routine of winning.
"Winning matters. Everything should lead to a positive outcome," Gomes added. "Nine dogs are going out there. Then the leash comes off, and they can have at it."