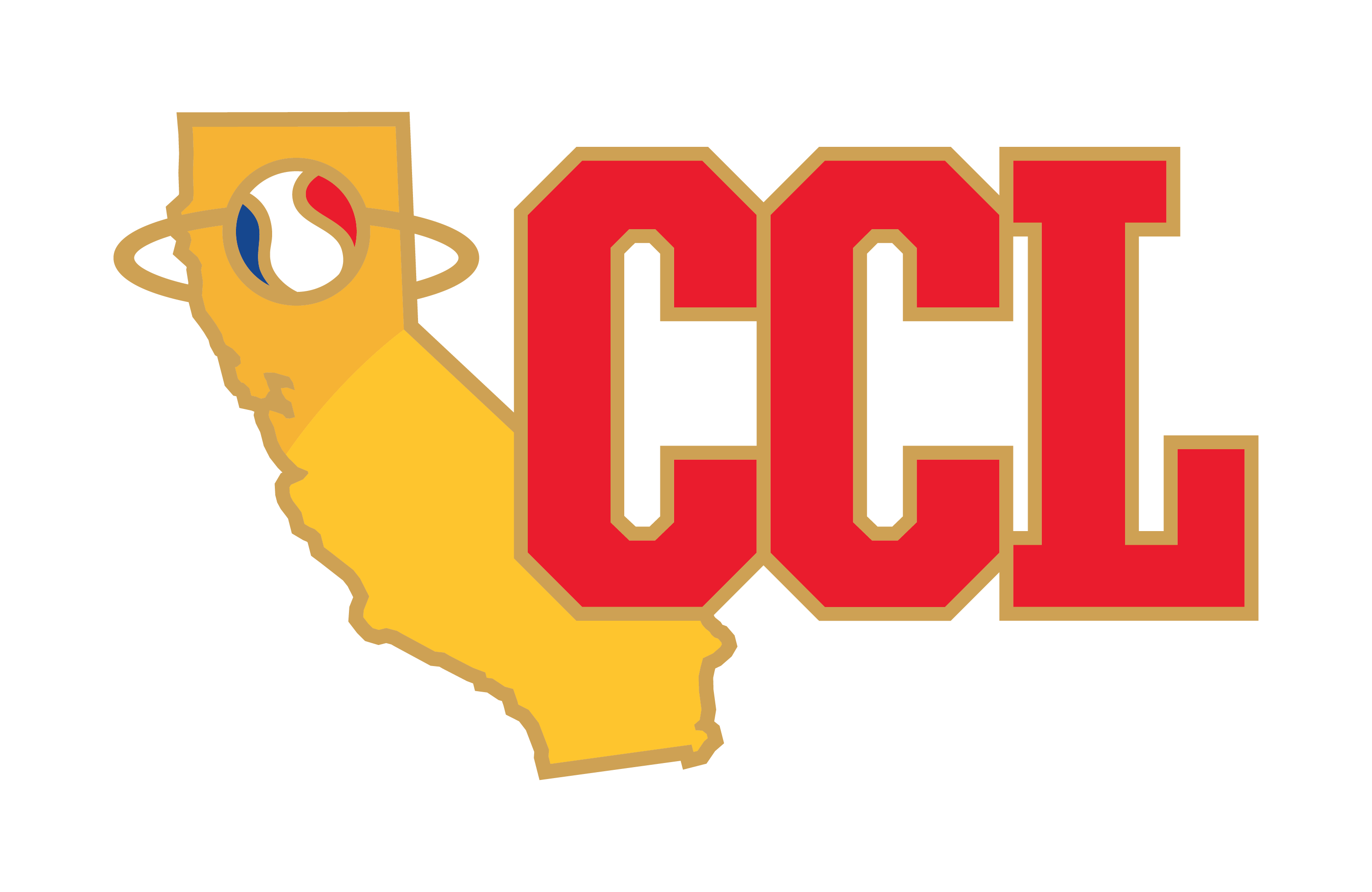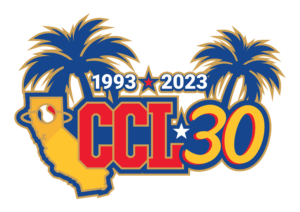 Summer 2023
CCL's 30 AND 30
The 2023 summer season marked the CCL's 30th year! head to the CCL's Instagram page and enjoy spotlights on 30 California Collegiate League alumni or players:
Morgan Ensberg, SBF // INF // USC, Houston Astros
Andrew Vaughn, HPP // 1B // California, Chicago White Sox
Brian Fuentes, SLO // LHP // SLO // Colorado Rockies
Trevor Werner, WCC // INF, RHP // Texas A&M
Drew Cowley, AS // INF // Oregon
Daniel Susac, LP // C // Arizona, Oakland Athletics
Dillon Tate, MLB // RHP // UC Santa Barbara, Baltimore Orioles
Hunter Baldwin, SM // INF // Harvard
Ryon Healy, CO // INF // Oregon, Oakland Athletics
Alex Gouveia, SS // INF // UC Davis
Dominic Fletcher, OCR // OF // Arkansas, Arizona Diamondbacks
Anthony Bender, HPP // RHP // Miami Marlins
Kyle Hendricks, SLO // RHP // Chicago Cubs
Miles Mastrobuoni, WCC // OF // Chicago Cubs
Scott Heineman, CO // OF // Oregon, Texas Ranges
Justin Banks, SM // 1B // St. Mary's
Caleb Kilian, OCR // RHP // Texas Tech, Chicago Cubs
Garret Forrester, LP // INF // Oregon State, Pittsburgh Pirates
Thomas Luevano, AS // INF // San Diego
Chazz Martinez, MLB // LHP // Oklahoma, Kansas City Royals
Josh Jung, SBF // INF // Texas Tech, Texas Rangers
Noah Rabin, SS // INF // Illinois State
Adam Frazier, SLO // INF // Mississippi State, Baltimore Orioles
Dylan Beavers, HPP // OF // California, Baltimore Orioles
Brandon Lewis, CO // INF // UC Irvine, Los Angeles Dodgers
James Shields, SBF // RHP // Tampa Bay Rays
Ryan Bruno, LP // LHP // Stanford, Arizona Diamondbacks
Channy Ortiz, MLB // INF // GCU, Arizona Diamondbacks
Matt King, WCC // INF // UT San Antonio
Beau Philip, OCR // INF // Oregon State, Atlanta Braves
May 2023
CCL CELEBRATES 30 YEARS!
To kick-off its 30th year, the California Collegiate League released its slate of games for 2023 summer season. All CCL teams will play 35 league games plus select non-league matchups.
The Lincoln Potters travel to Arnold Field to face the Sonoma Stompers on June 6 at 6:05 p.m. The Stompers are coming off their debut season in the CCL in 2022.
On June 8, the Solano Mudcats square-off against the back-to-back CCL State Champion Healdsburg Prune Packers at 6 p.m.
The action gets started in the Southern Division on June 9. The 2017 CCL Champion Orange County Riptide host the Arroyo Seco Saints at 7 p.m. at The Great Park in Irvine, CA.
June 10 features a slew of CCL contests. The Walnut Creek Crawdads welcome the Mudcats at 1 p.m., and at 4 pm., the 2018 CCL Champion Conejo Oaks play host to the MLB Academy Barons at Sparky Anderson Field at Cal Lutheran University. The Oaks finished second in last year's State Championship. The nationally ranked Santa Barbara Foresters face-off against the San Luis Obispo Blues at 6 p.m. at Pershing Park.
View the complete 2023 CCL schedule [+HERE] and select 'View All.'
2023 CCL 30 POSTSEASON
CCL 30 Wild Card Round: Tuesday, August 1
CCL 30 Divisional Round: Wednesday, August 2
CCL 30 State Championship: Friday to Sunday, August 4-6
New for the 2023 summer season will be an updated postseason format. The CCL's 11 teams will vie for a spot in the 2023 CCL State Championship, a best two-out-of-three game series Friday to Sunday, August 4-6.
Following a coin flip at a regular offseason league meeting, the South Division representative will serve as the State Championship host this year. The North Division will host next year and rotate back and forth between Northern and Southern California in subsequent years.
To get to the State Championship, the CCL's second and third place teams from each division, North and South, will take part in the 2023 CCL Division Wild Card Round on Tuesday, August 1.
The winners of these two Wild Card games will then play the first-place teams in their respective divisions on Wednesday, August 2 for a chance at taking home the CCL's 2023 State title.
2023 CCL 30 SHOWCASE GAME
Wednesday, July 12, 7 p.m.
MLB Youth Academy
The 2023 CCL Showcase Game will be held at Major League's Baseball Youth Academy on Wednesday July 12. Close to 60 of the CCL's best players will be in attendance showing off their skills and talents.
NEW CCL COMMISSIONER
Executive Director, Aaron Milam, announced the addition Dr. Michael J. Simpson as new commissioner earlier this month.
"I am looking forward to celebrating the 30th year of the CCL," said Simpson. "Collectively we will have an opportunity to reflect on the league's historic accomplishments and anticipate the excitement of a new season. This summer our teams, players, partners, fans and communities can expect to enjoy an entertaining time at the ballpark and an exhilarating brand of baseball."
#CCL30Years & #CCLBaseball
Follow all of the action all summer long using the hashtags #CCL30Years and #CCLBaseball.

TEAM DESIGNATIONS
MLB – MLB Academy Barons
AS – Arroyo Seco Saints
CO – Conejo Oaks
HPP – Healdsburg Prune Packers
LP – Lincoln Potters
OCR – Orange County Riptide
SLO – San Luis Obispo Blues
SBF – Santa Barbara Foresters
SM – Solano Mudcats
SS – Sonoma Stompers
WCC – Walnut Creek Crawdads